From above
A small Flower Spider Spiders with roughly spherical, silver-shining abdomen with broad, dark brown stripes. Legs I and II more than
twice as long as legs III and IV. The diameter of lenses of the anterior median eyes equals the diameter of the lenses of the posterior lateral eyes. Known from Cairns to Brisbane on the coast or nearby. Dimidiatus is a Latin word meaning halved and is often used to indicate half-sized. It can be found in wattle flowers in Brisbane.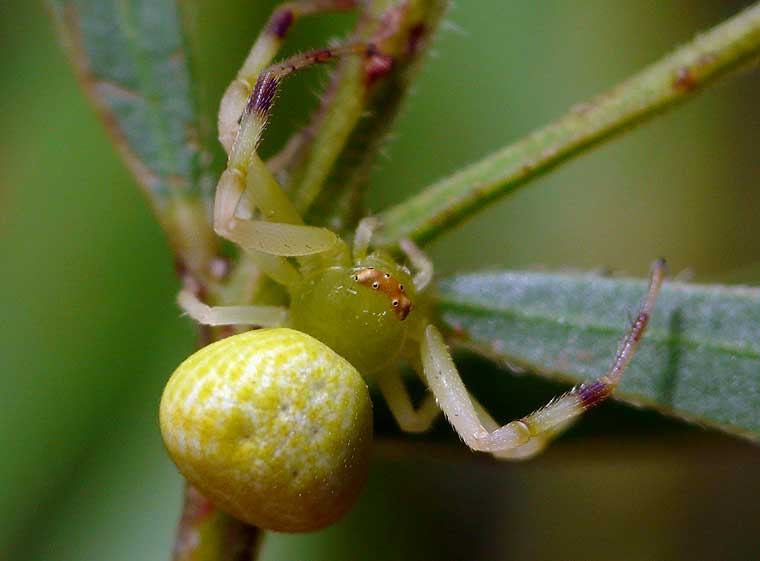 Photo: Robert Whyte
Dark blobs on abdomen
Collected mid August 2009 in a patch of good quality remant dry rainforest known as "The Island" on the northern side of the junction of Fish and Enoggera Creeks, Walton Bridge Reserve, The Gap. Body length: 3.5mm.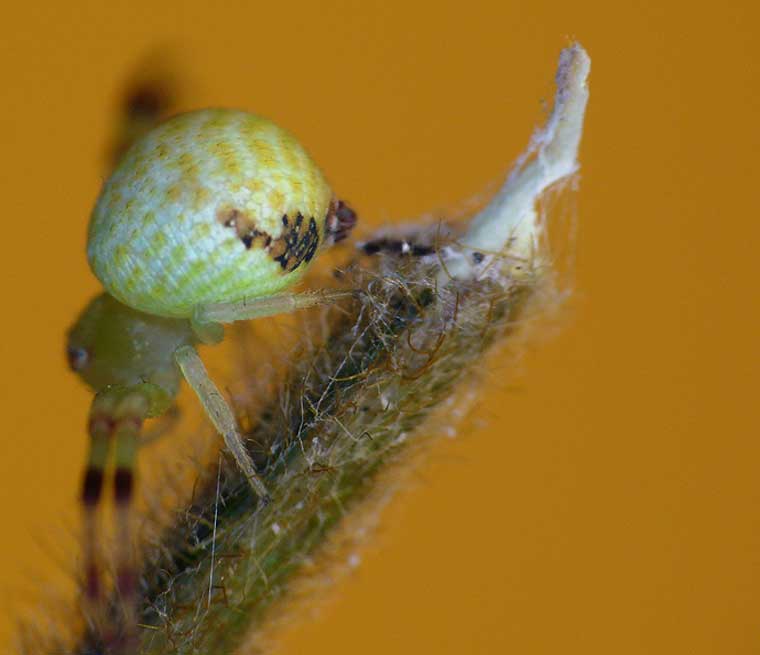 Photo: Robert Whyte
Face on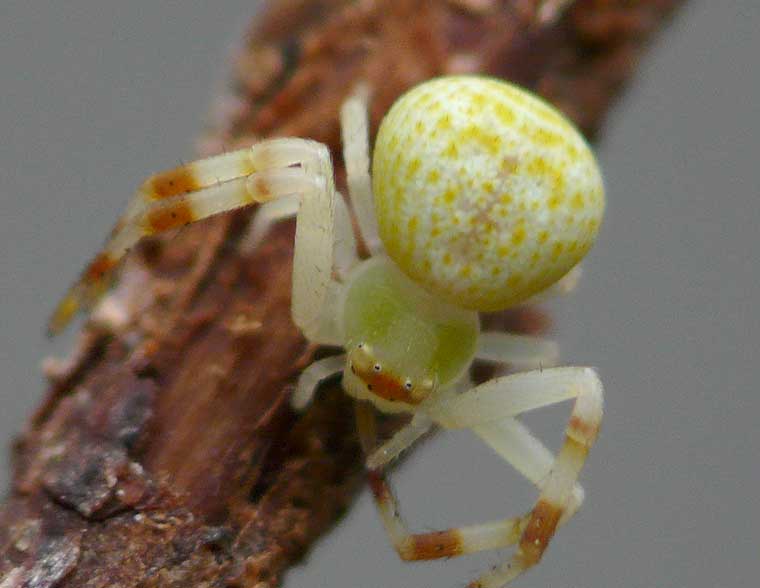 Photo: Robert Whyte
From above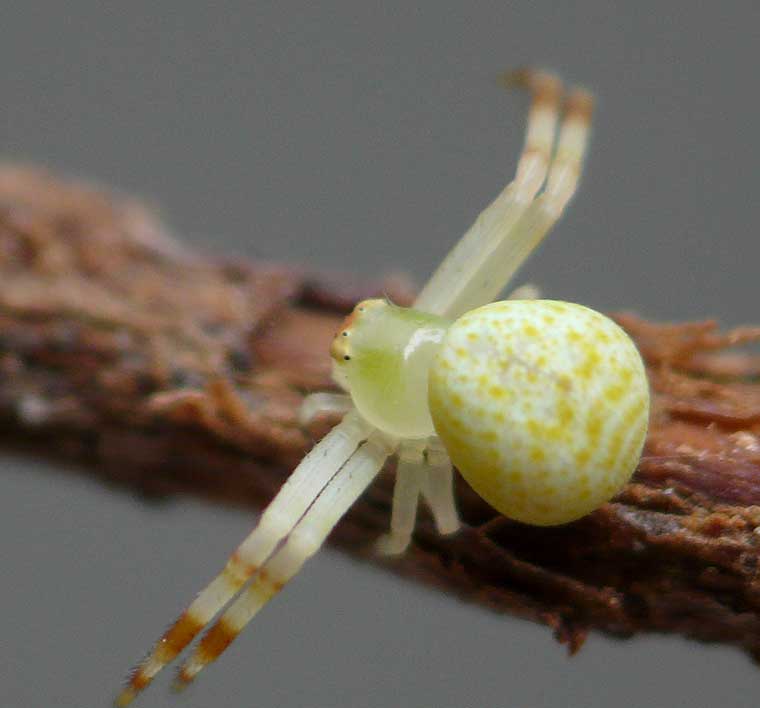 Photo: Robert Whyte
Face on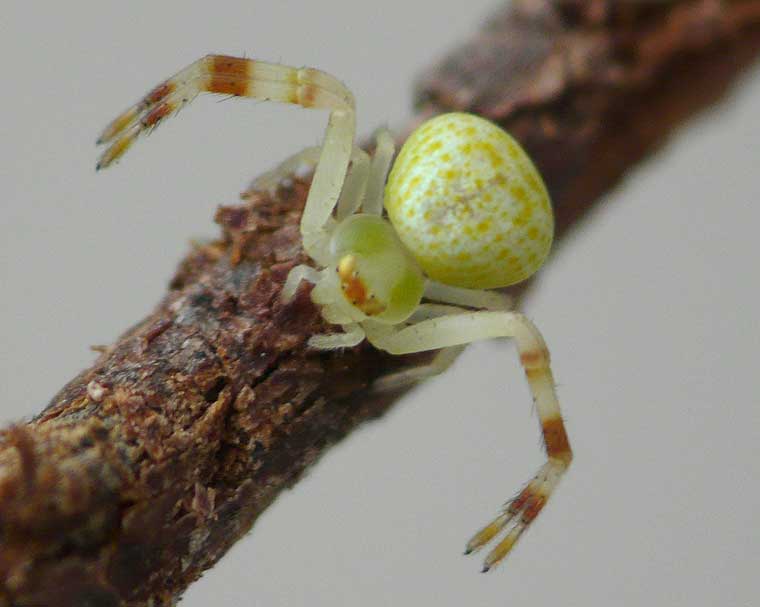 Photo: Robert Whyte
Diaea sp? Male
This spider looks like it could be the male of this species, body length about 3mm with very long first legs.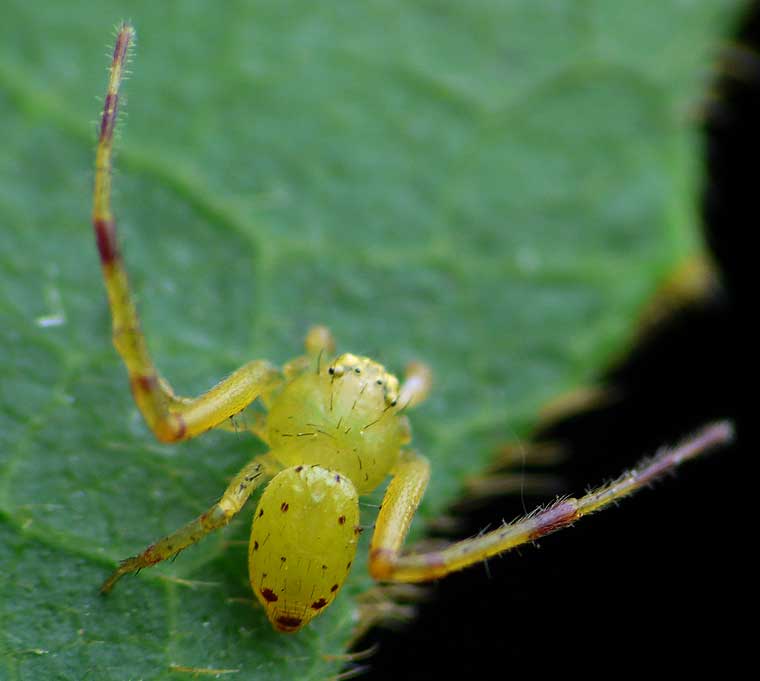 Photo: Robert Whyte
Diaea sp? Male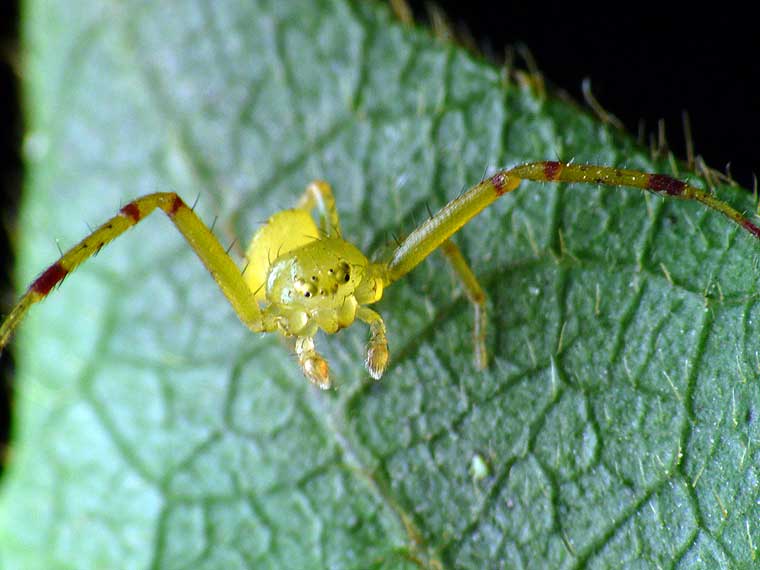 Photo: Robert Whyte
Juvenile, species uncertain
This spider body length about 1mm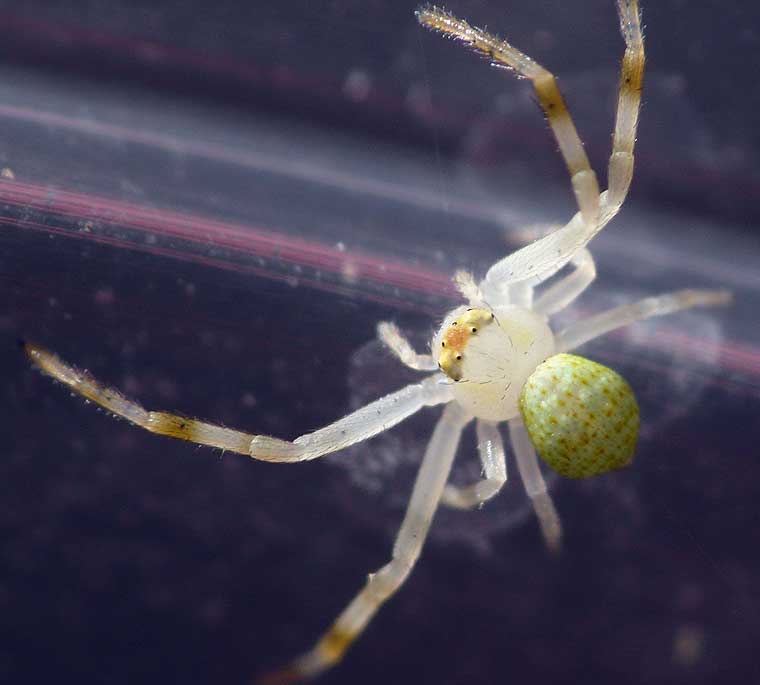 Photo: Robert Whyte
Juvenile, species uncertain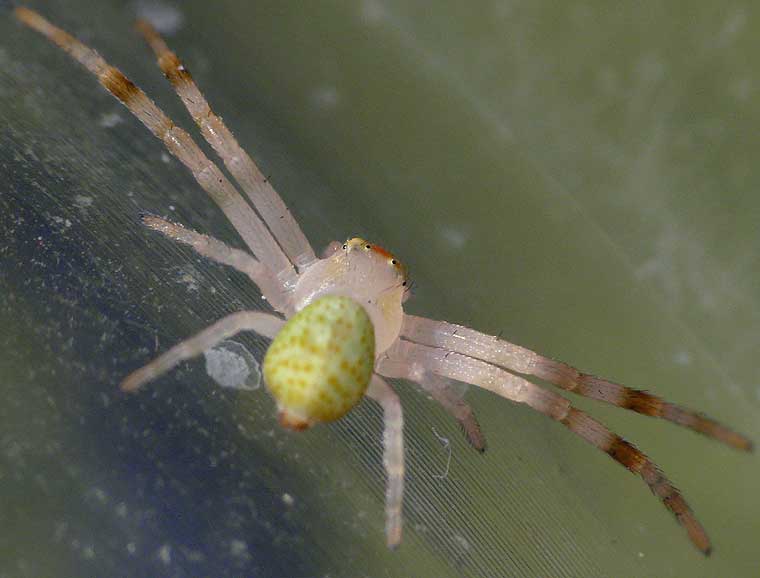 Photo: Robert Whyte
Another male, species uncertain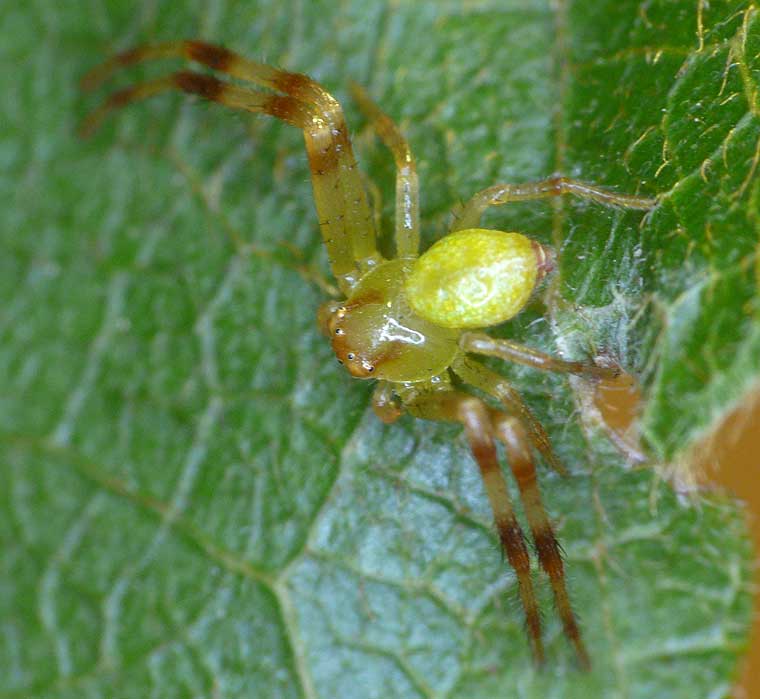 Photo: Robert Whyte