This Miagrammopes species may be undescribed. It is a small, but fairly common Uloborid in South East Queensland, females to 5mm in body length, males up to 4mm. It is found in bushland and adjoining suburban parks and gardens. It is off-white to grey or buff-cream coloured with orange legs, at rest resembling a twig or other debris. It stays outstretched, quite still, until disturbed when it may fall like a twig and lie still, outstretched, or quickly run to another place and stretch out and stop again. This is a creibellite spider, meaning it has a silk producing cribellum above the spinerrets on the underside. If it behaves like other Miaggramopes it is likely have a few tensioned strand of silk held in its front legs, which releases and traps insects when they land on it. The genus was erected by O. P.-Cambridge in 1870. The genus is distinguished from all other Ulborids by the lack of an anterior eye row, it being either absent or not perceivable. The name comes from the Greek Mia mwaning one and gram meaning line and mopes meaning face, or eye. The type species is Miagrammopes thwaitesi. M. flavus is one of the Queensland described species.
Male, from above, facing
Collected on the creek near the SOWN shed, Paten Park in early July 2009. Body length about 6mm. The spider is happiest in repose in a stretched out twig-like shape with a curl in the long legs. Thanks to Dr Robert Raven, Queensland Museum for the ID, who pointed out the cribellum, the wide spinning plate in front of the spinnerets in one of the photos.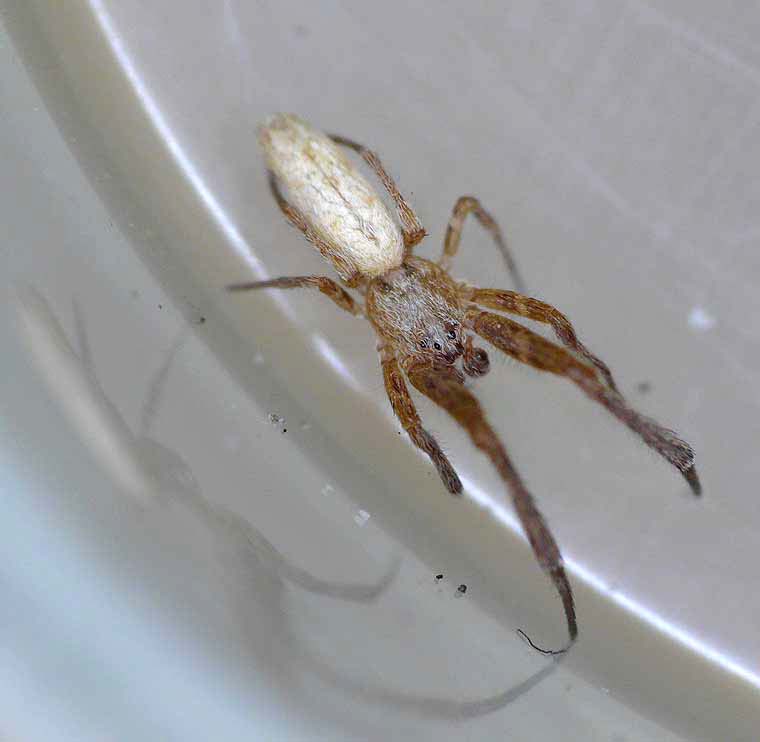 Photo: Robert Whyte
Male, on twig, from above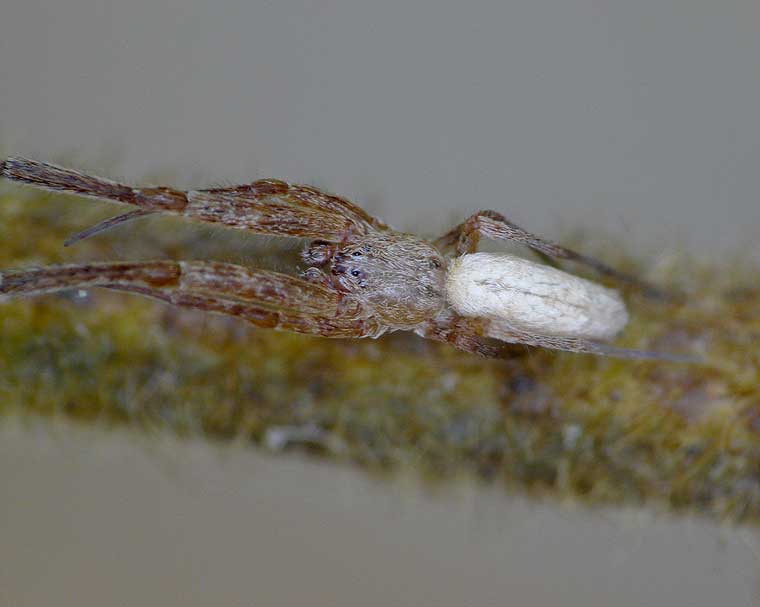 Photo: Robert Whyte
Male, side on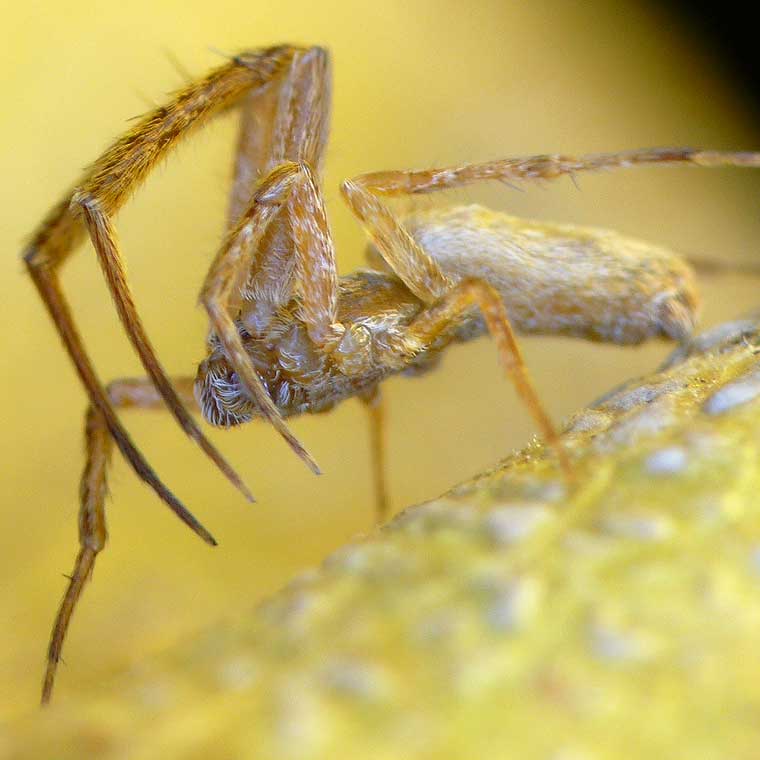 Photo: Robert Whyte
Male, facing, stretched out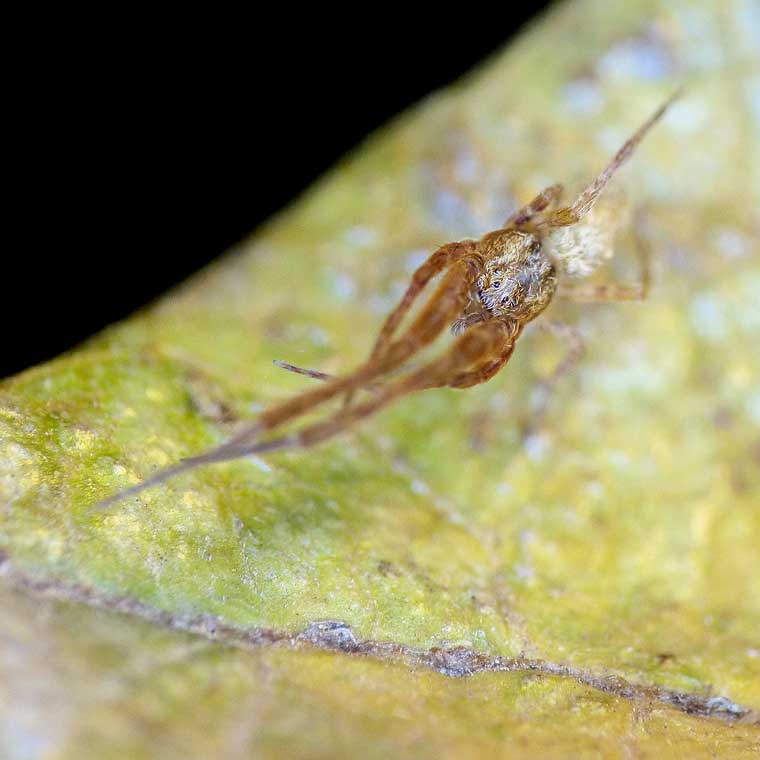 Photo: Robert Whyte
Male, from below, showing underneath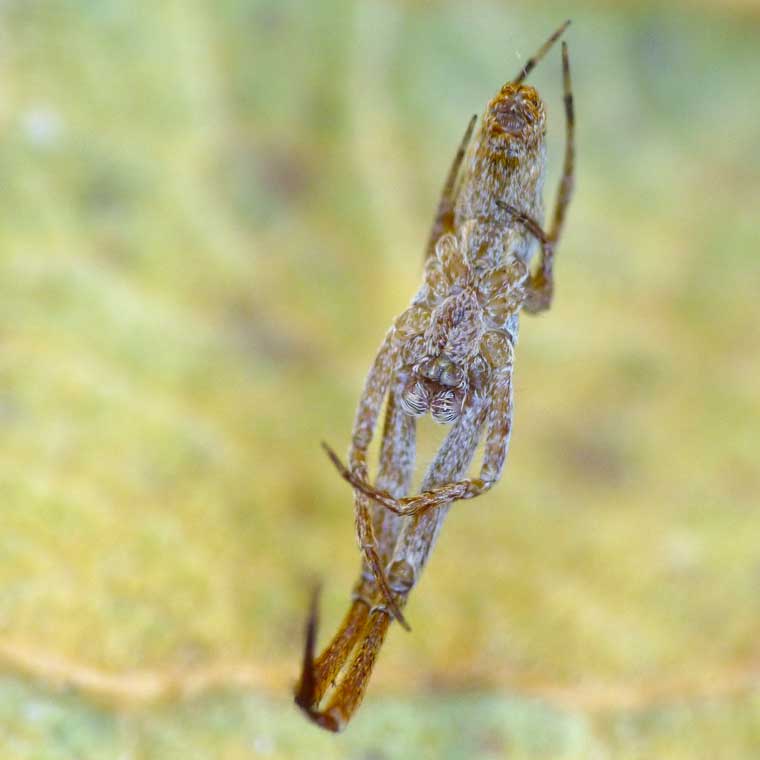 Photo: Robert Whyte
Male from side, showing underneath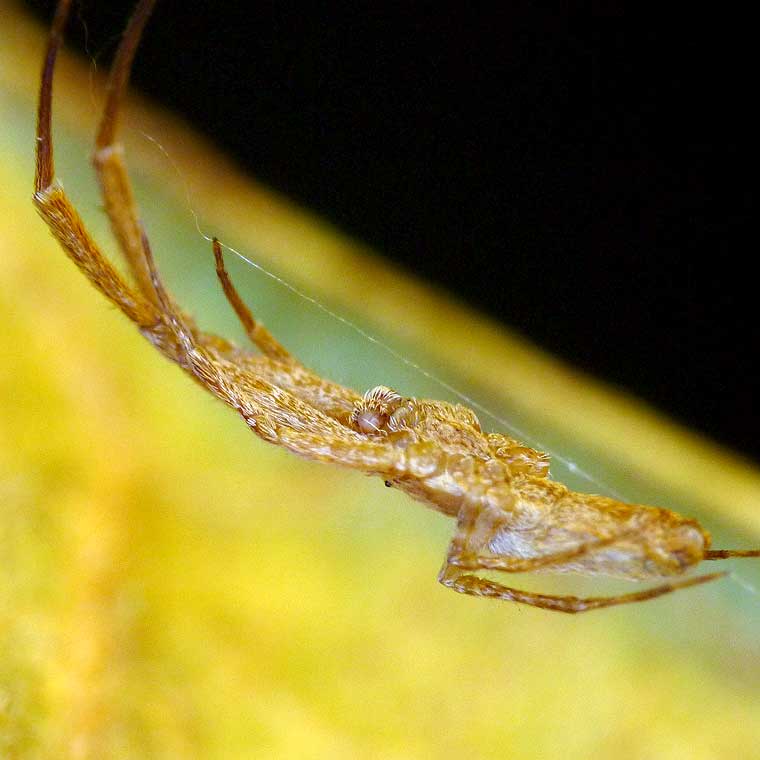 Photo: Robert Whyte