A small Philoponella, probably undescribed, relatively common in grassy areas on rainforest margins in SE Queensland. Female body length 3-4mm, the male 2-3mm.
Female 189 from above
This spider body length 3.5 mm was identifiable as a Uloborid by the cribellum visible underneath the abdomen just above the spinerettes, and is unlikely to be Miagrammopes whose head and eyes are much changed, widely separated and fewer. Therefore probably Philoponella sp.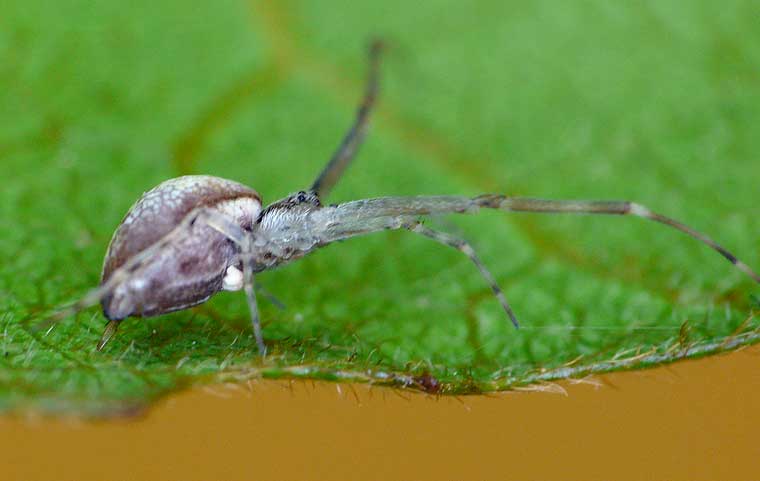 Photo: Robert Whyte
Female 989 from above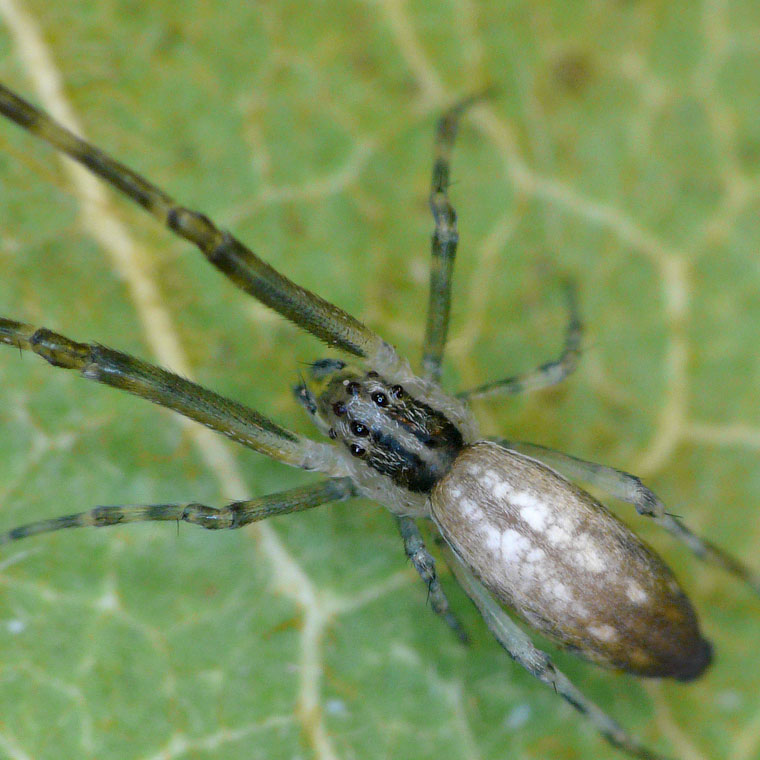 Photo: Robert Whyte
Female 989 from side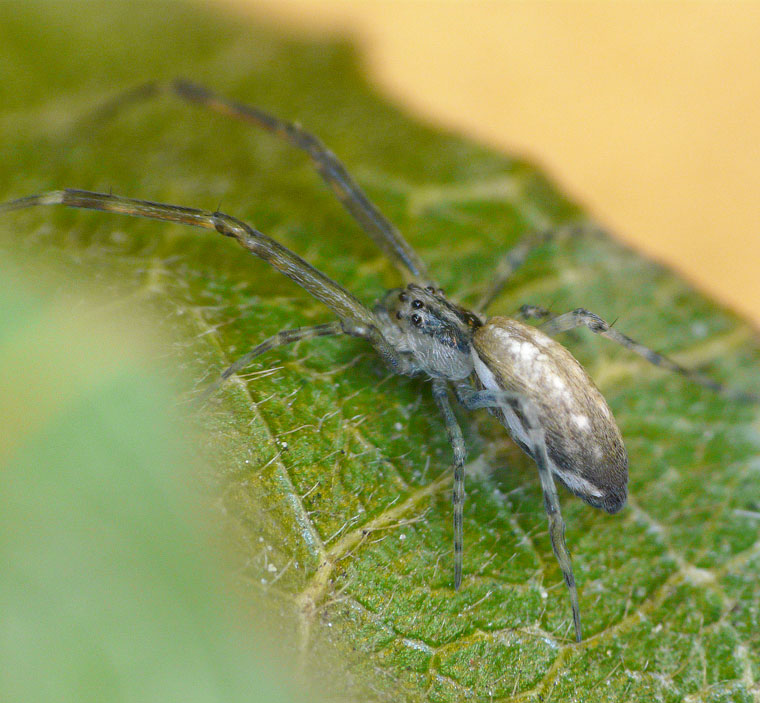 Photo: Robert Whyte
Female 989 from underneath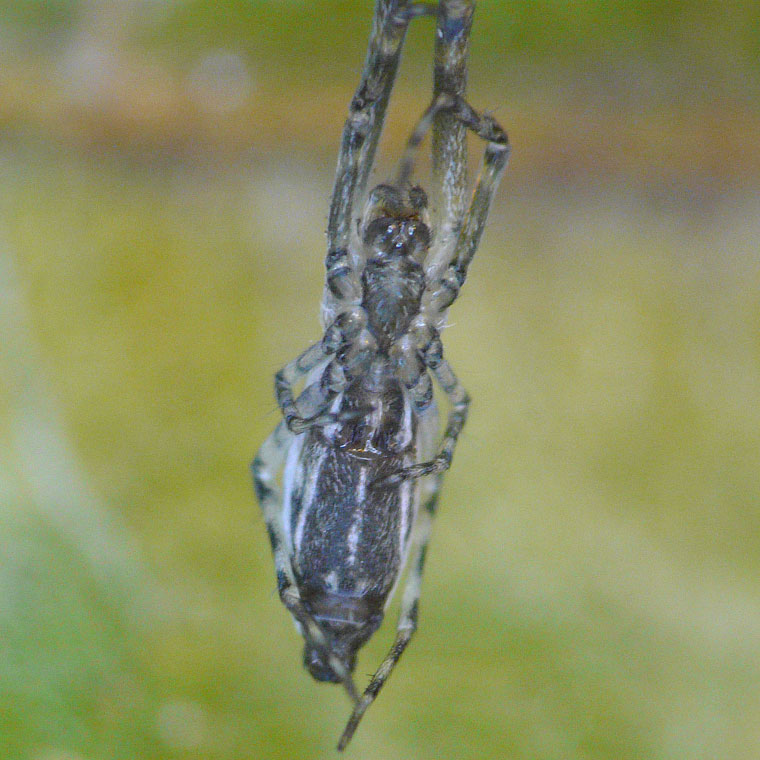 Photo: Robert Whyte
Female 189 from above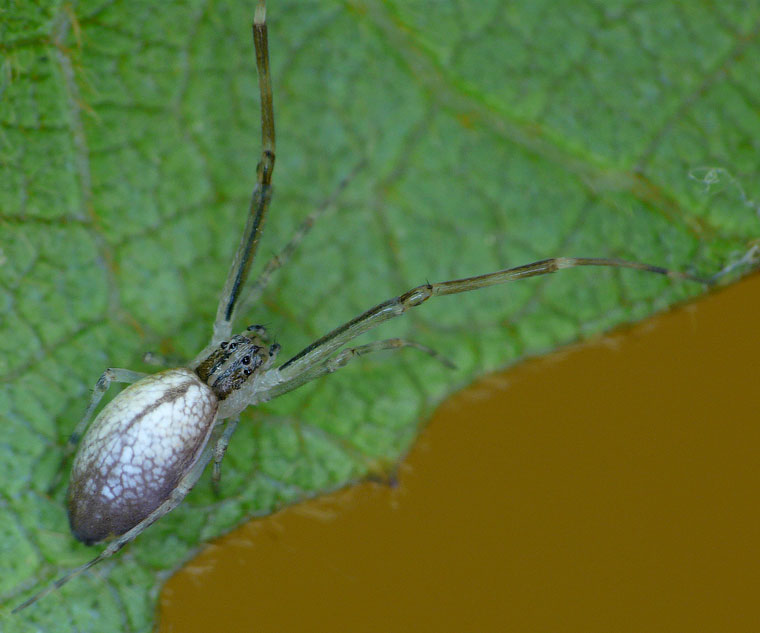 Photo: Robert Whyte
Female 989 from side oblique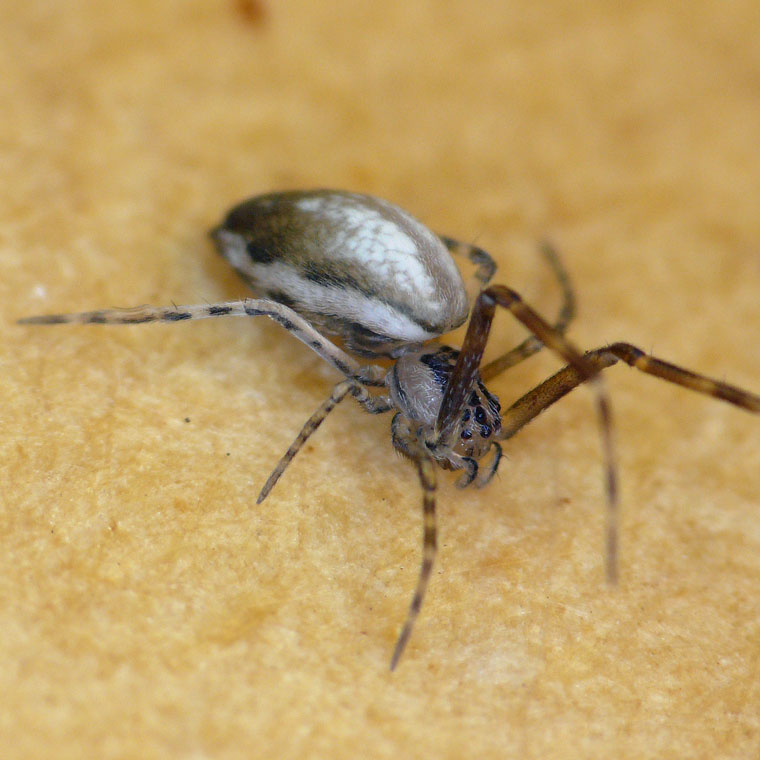 Photo: Robert Whyte
Male 989 facing, upside down with reflection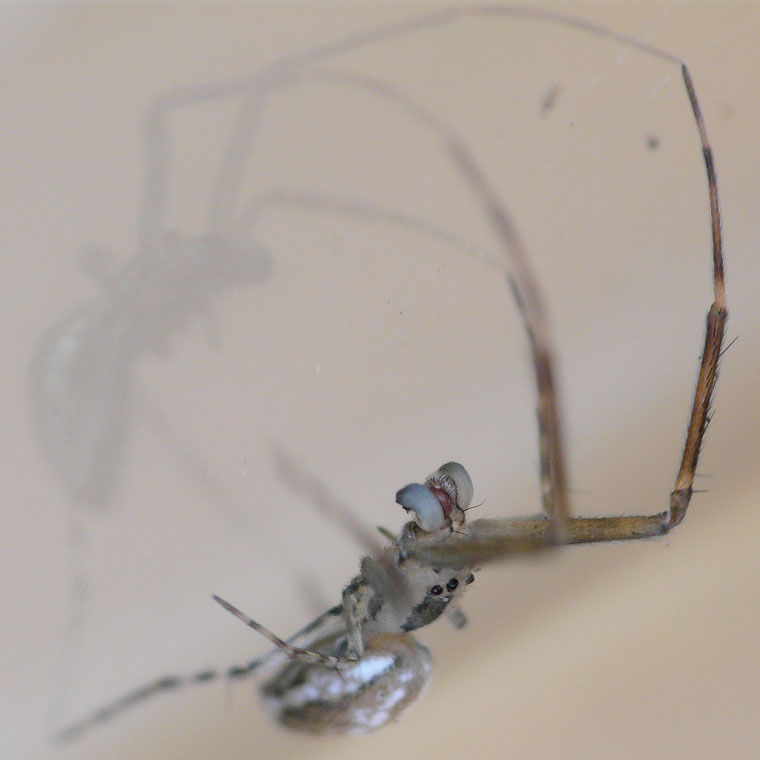 Photo: Robert Whyte
Male 989 facing, upside down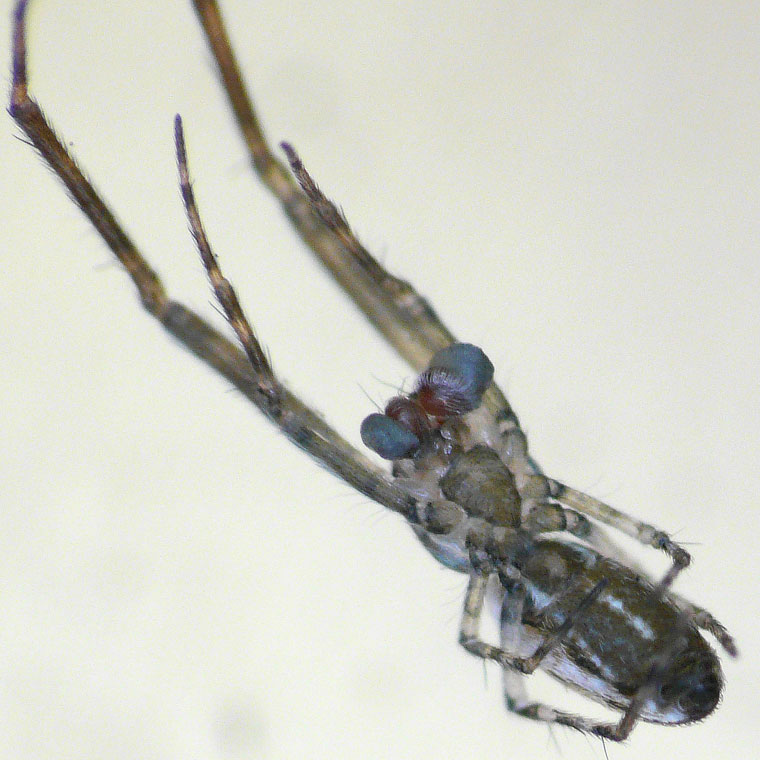 Photo: Robert Whyte
Male adult 24610 facing, showing palps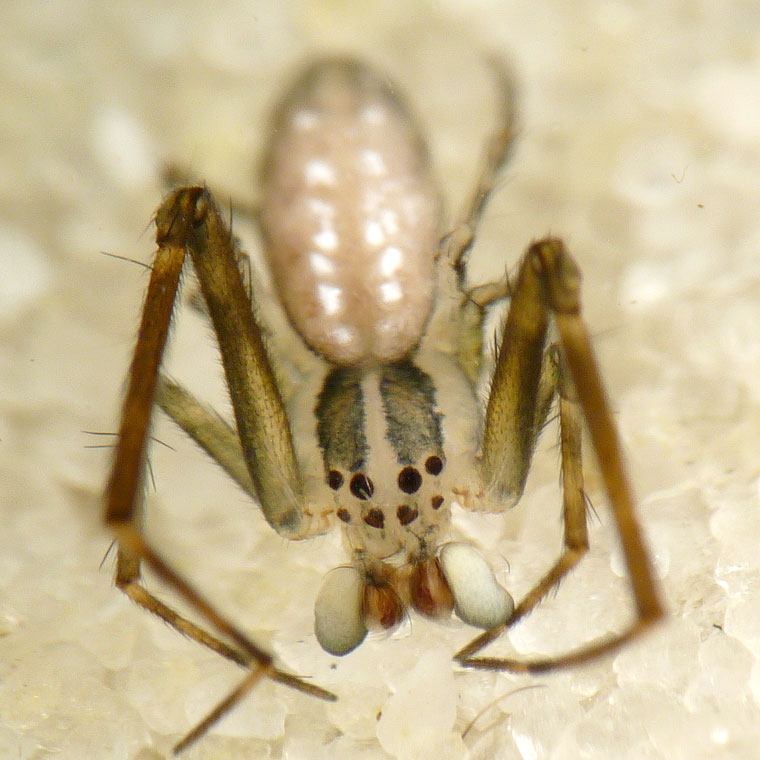 Photo: Robert Whyte
Male adult 24610 facing, showing palps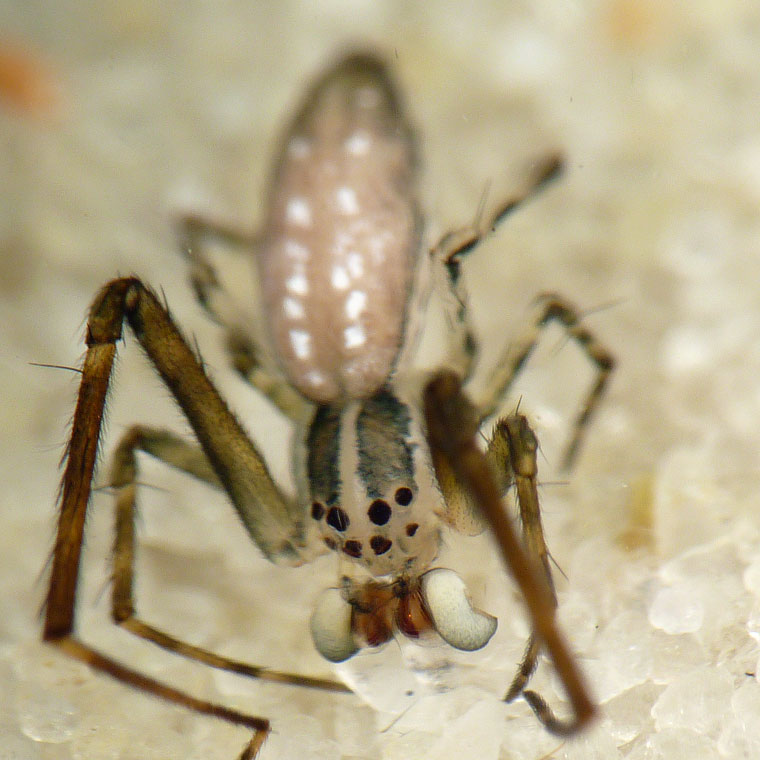 Photo: Robert Whyte
Male adult 24610 side view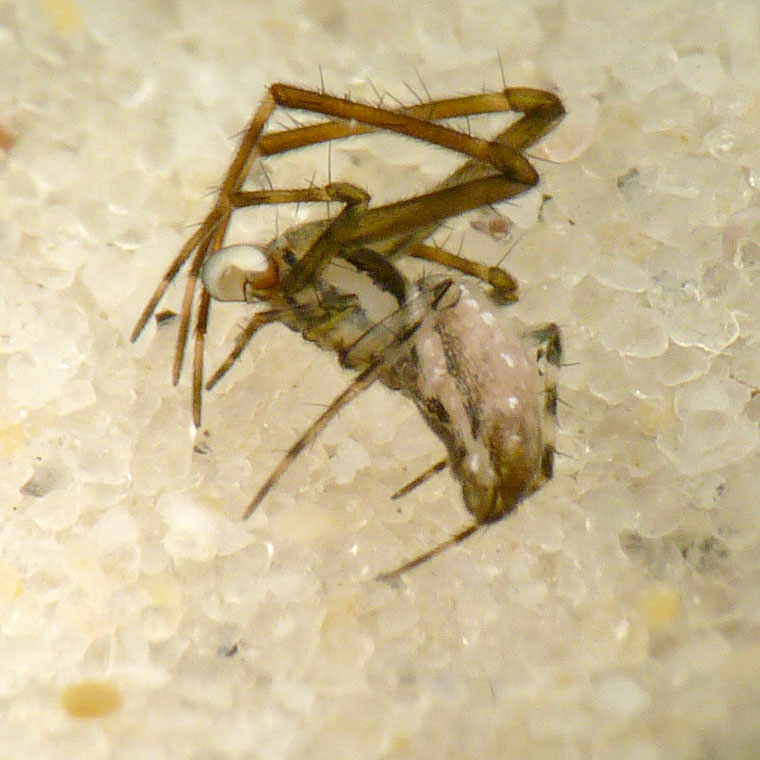 Photo: Robert Whyte
Male adult 24610 side view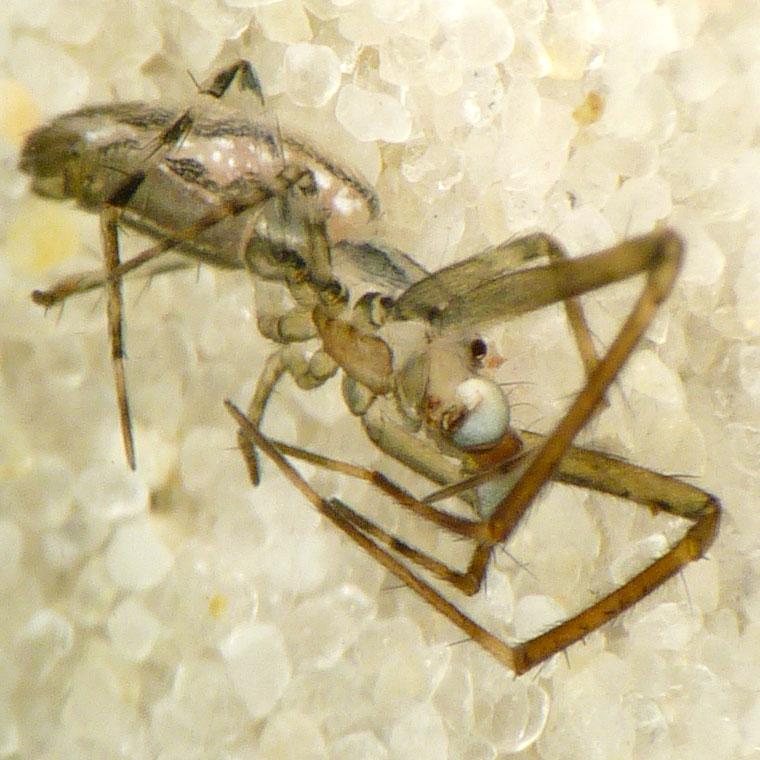 Photo: Robert Whyte
Male adult 24610 side view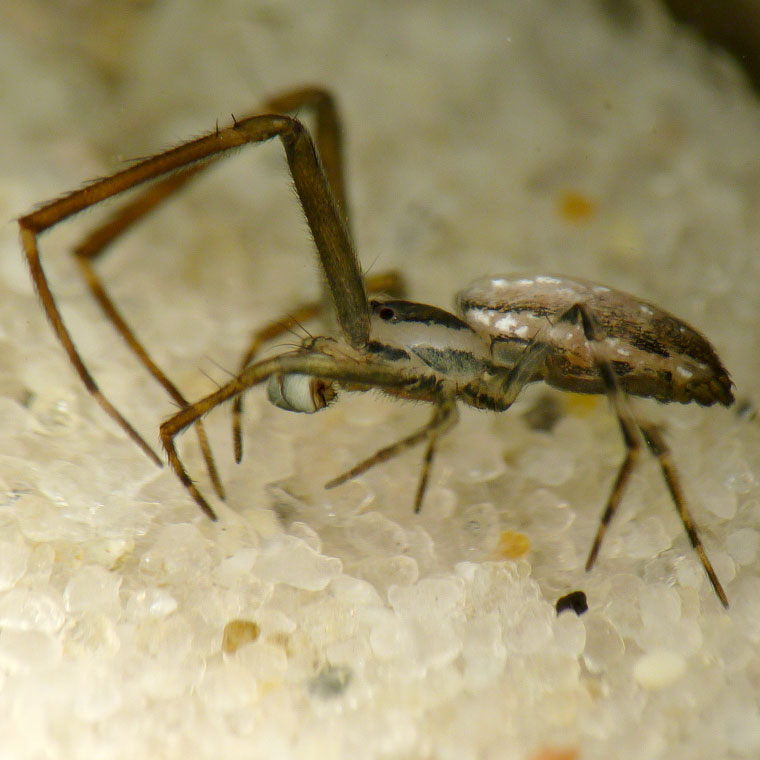 Photo: Robert Whyte
Male adult 24610 underneath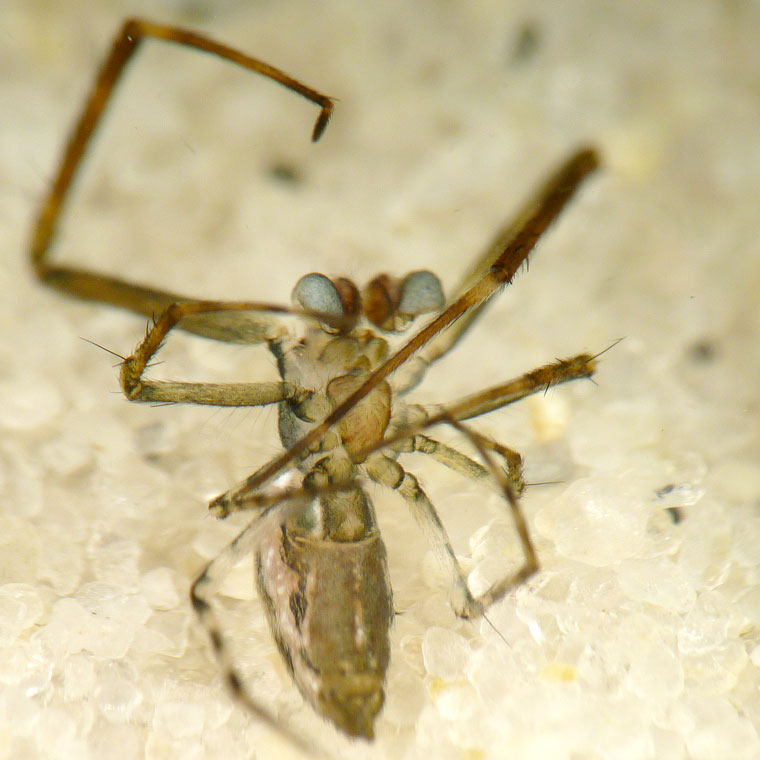 Photo: Robert Whyte