The female body length 7 mm, male 4 mm, usually found in a retreat formed from a folded leaf, distinctive markings. The upper legs have clear sections often very noticeable if the rest of the legs and body are darkly coloured. Quite common but rarely noticed. An ambush predator whose patterns are for camouflage. Rainbow remarked in the Proceedings of the Linnaean Society of New South Wales in 1986 that "The colouration and ornamentation of the genus Cymbacha are also [as well as Stephanopis] protective. These spiders also have laterigrade ambulatory limbs. They are found in similar localities to the Stephanopis. C. festiva and C. saucia are found both in Queensland and New South Wales, and each has been found in the vicinity of Sydney."
Female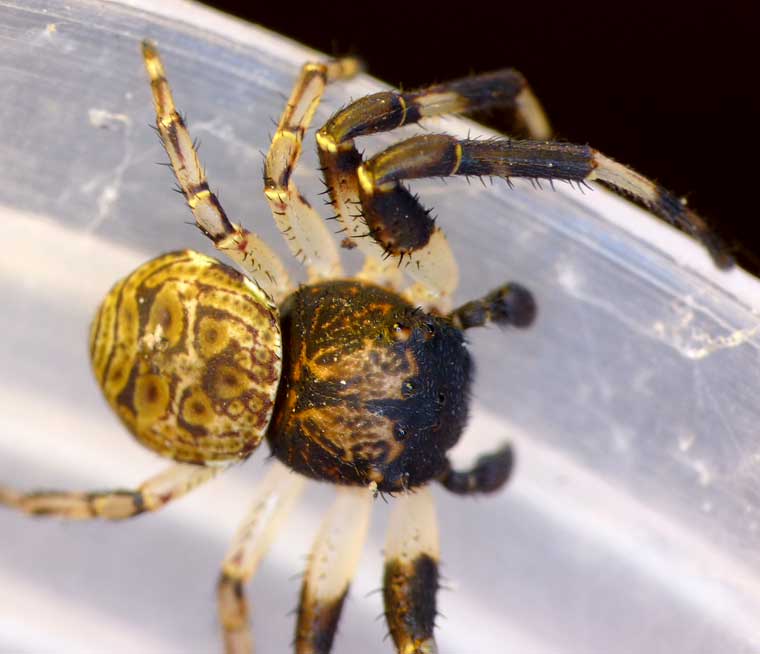 Photo Robert Whyte
Another female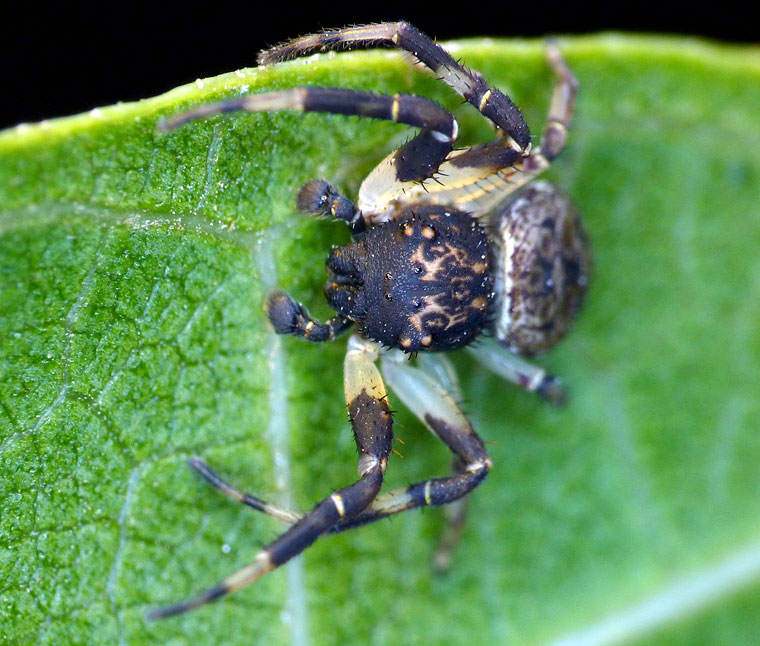 Photo: Robert Whyte
Pale faced female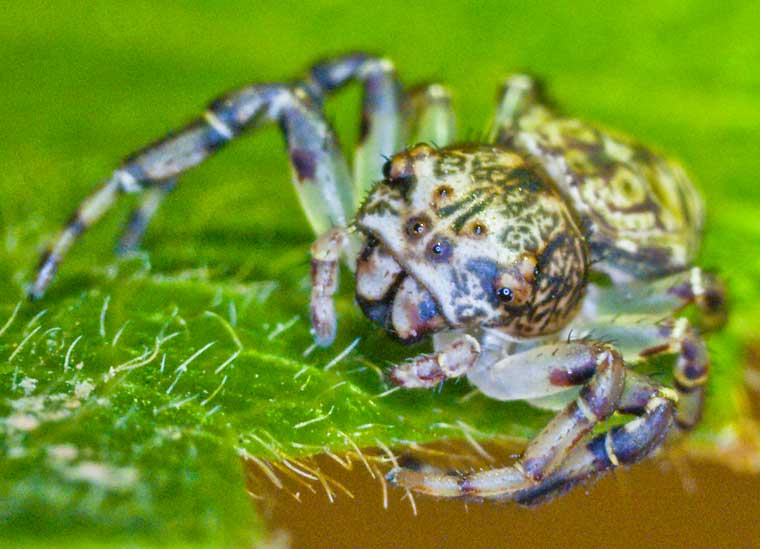 Photo Robert Whyte
Black faced female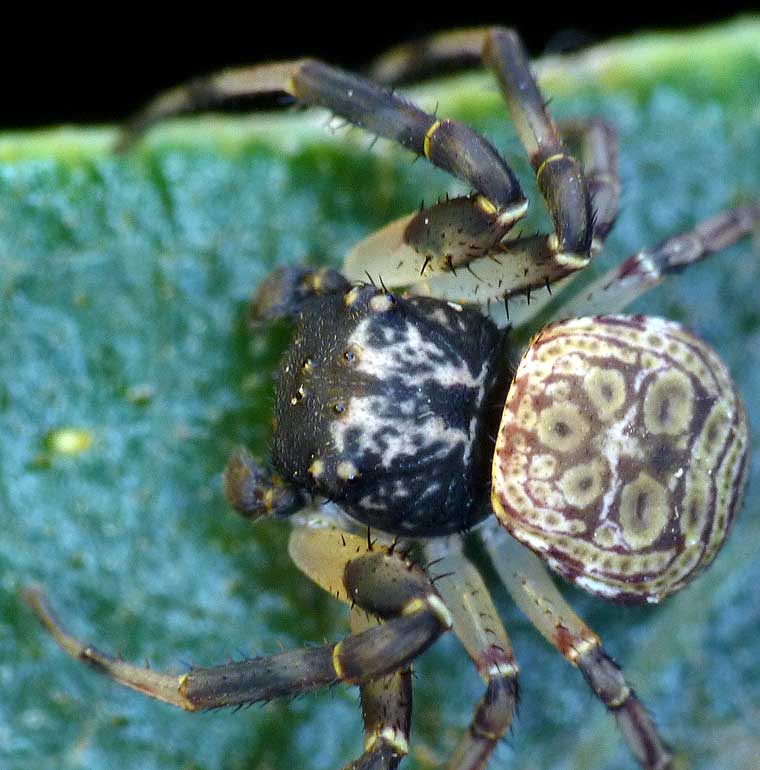 Photo: Robert Whyte
Brown faced female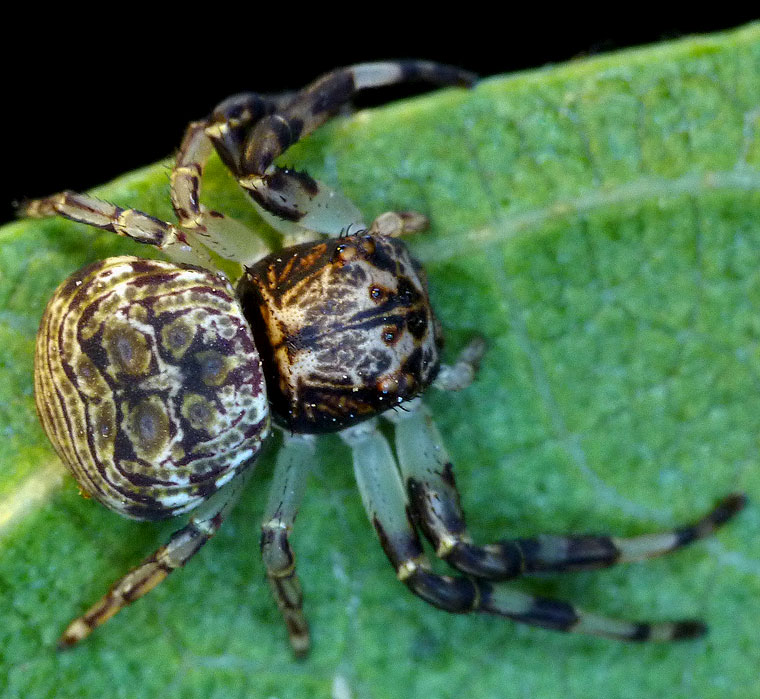 Photo: Robert Whyte
Elderly but pretty female with parasitic mites
Owen Seeman, Curator of Arachnids at Queensland Museum writes: They're definitely mites and in the Mesostigmata. They're also not the usual Uropodina that are often phoretic on terrestrial invertebrates, which make them particularly interesting. I'd take a first guess at Laelapidae, which means they could be parasites. Second guess might be wandering Phytoseiidae, but that's pretty weird.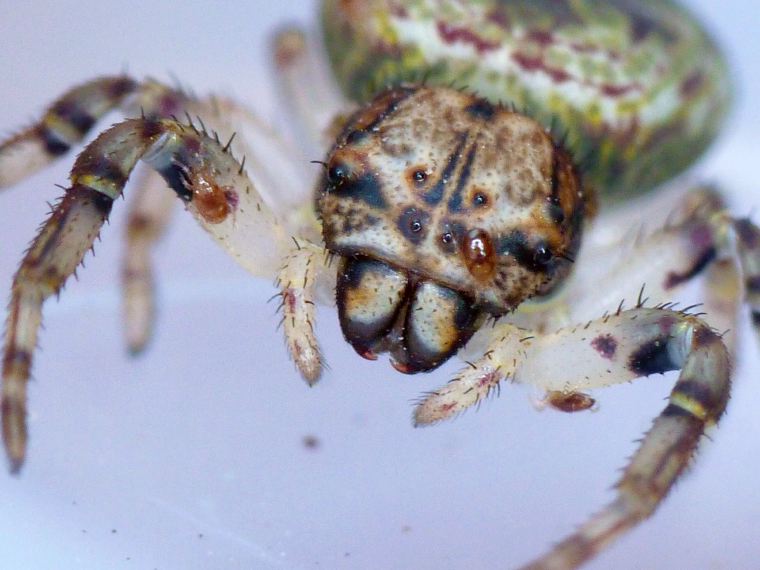 Photo: Robert Whyte
Sub adult with strong cephalothorax markings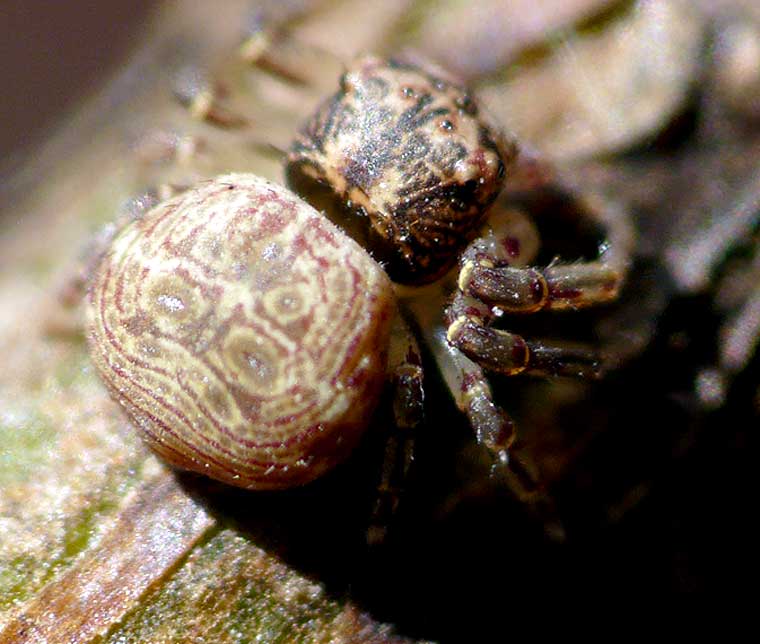 Photo: Robert Whyte
Juvenile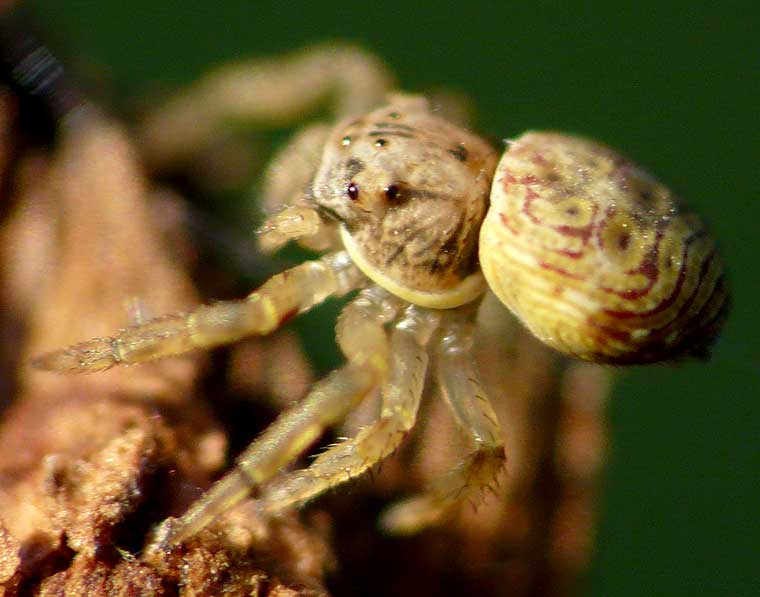 Photo: Robert Whyte
Female adult from above 060510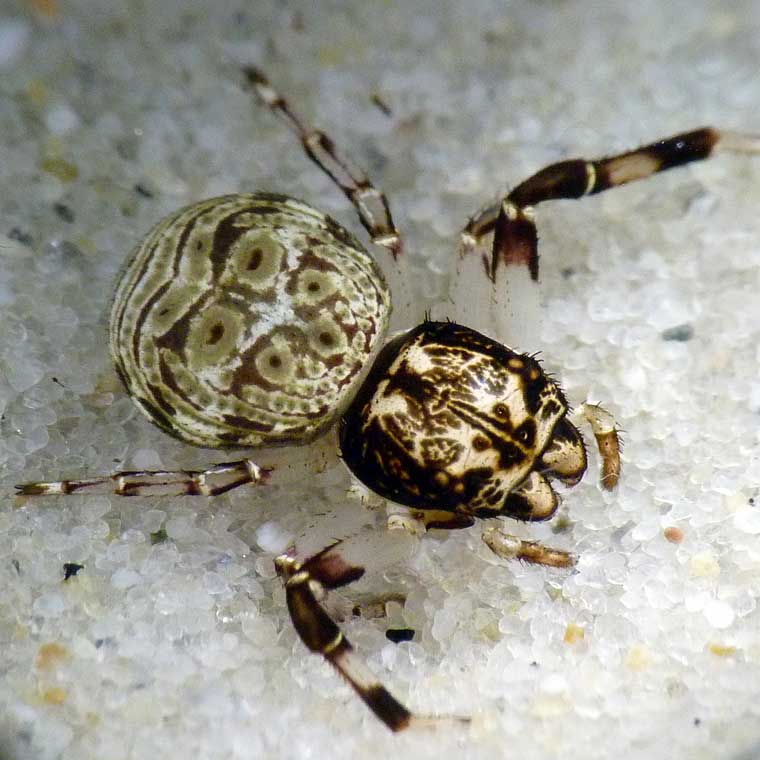 Photo: Robert Whyte
Female adult from below 060510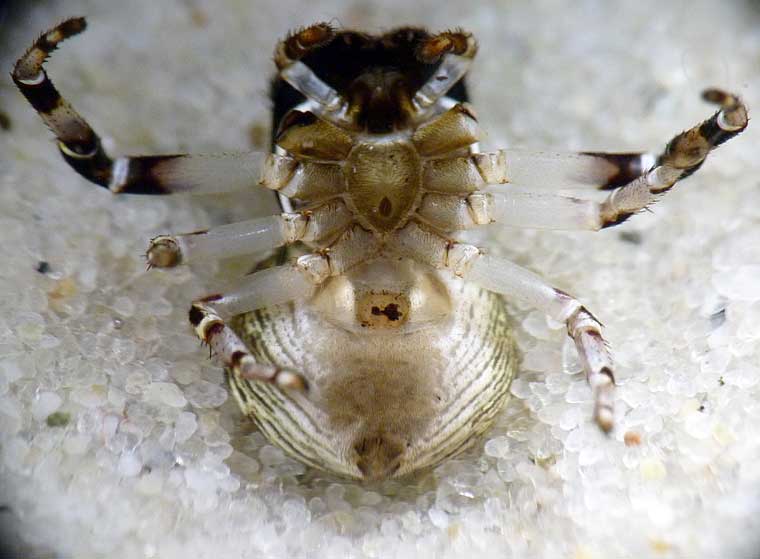 Photo: Robert Whyte