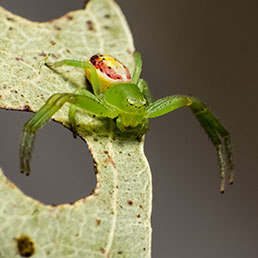 Who am I? Find out online.
If you have a spider photo but don't know what it is, try joining the Australian Arachnid Photography Facebook group . It's a closed group so you will have to be approved which is quick. It's the best ID portal online with many top experts.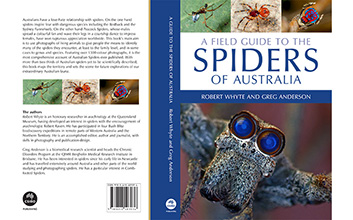 Third printing, with corrections
In June 2017 CSIRO publishing sent off a corrected manuscript for the third printing of A Field Guide to Spiders of Australia , which will feature the latest taxonomical changes and correct a few mistakes listed here. This continues the phenomenal success of the book, which sold out its first printing in under four weeks.
Will our lovely Thwaitesia ever rival the spectacular Peacock Spider?
A report on Australian Geographic