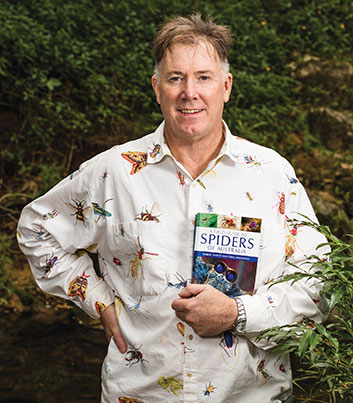 A field guide to Spiders of Australia
is the most comprehensive account of Australian spiders ever published, 468 pages, 1350 images, 78 families 381 genera and 836 species. Copies signed by both authors are available for $50 each (including postage).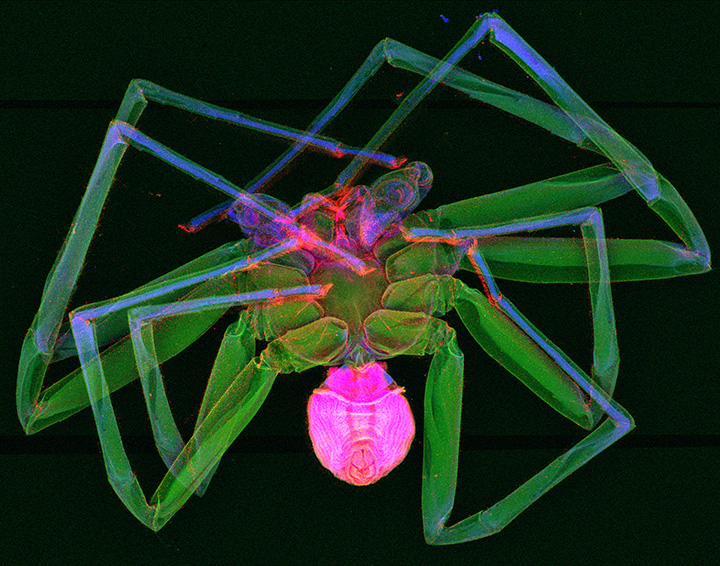 Synchrotron Spiders
Have you ever wondered what elements make up a spider? Scroll down to see images from the Australian Synchrotron taken by Dr. Daryl Howard who scanned a whole Huntsman Spider using the X-ray fluorescence elemental mapping technique. The Australian Synchrotron had recently commissioned some new parts and needed a test sample to make sure things were set up properly. Daryl spotted this Huntsman (on the floor, dead) and thought it would be interesting to analyse, and if everything was working OK.