A small ant spider, common and widespread in Queensland and New South Wales. Females to 4mm. Penta means five in Greek and refers to the five basal groups in the Asteron complex. The species name simplex refers to the uncomplicated genitalia. Males are recognised by simple palpal organs. Body length of the male around 3.5mm. Female body length around 4.3mm. Carapace medium brown with darker radiating lines; chelicerae and sternum reddish brown; coxae pale with dark pro-and retrolateral spots; trochanters dark; near half of femora white with dark near ring, outside half dark brown. Abdomen dark sepia to black; dorsum with narrow dark brown scutum in front and 7 white spots: 2 pairs in anterior half, 3 in a row in front of spinnerets; sides with large oblique white spot. Underneath dark sepia with 2 small yellow spots in front of epigastric fold. Epigyne very simple: with a barely sclerotised plate, and a slightly concave posterior rim; copulatory openings in front, fairly closely set under semicircular darker shields; internal structure showing through translucent epigyne. Copulatory ducts very broad at entrance, describing more than one loop before entering small lateral spermathecae. Description adapted from Baehr & Jocqué, 2001: Revisions of genera in the Asteron-complex (Araneae: Zodariidae): new genera Pentasteron, Phenasteron, Leptasteron and Subasteron. Memoir of the Queensland Museum, vol. 46.
Female Freshwater National Park 230111
This specimen was on a burnt tree stump, well camouflaged.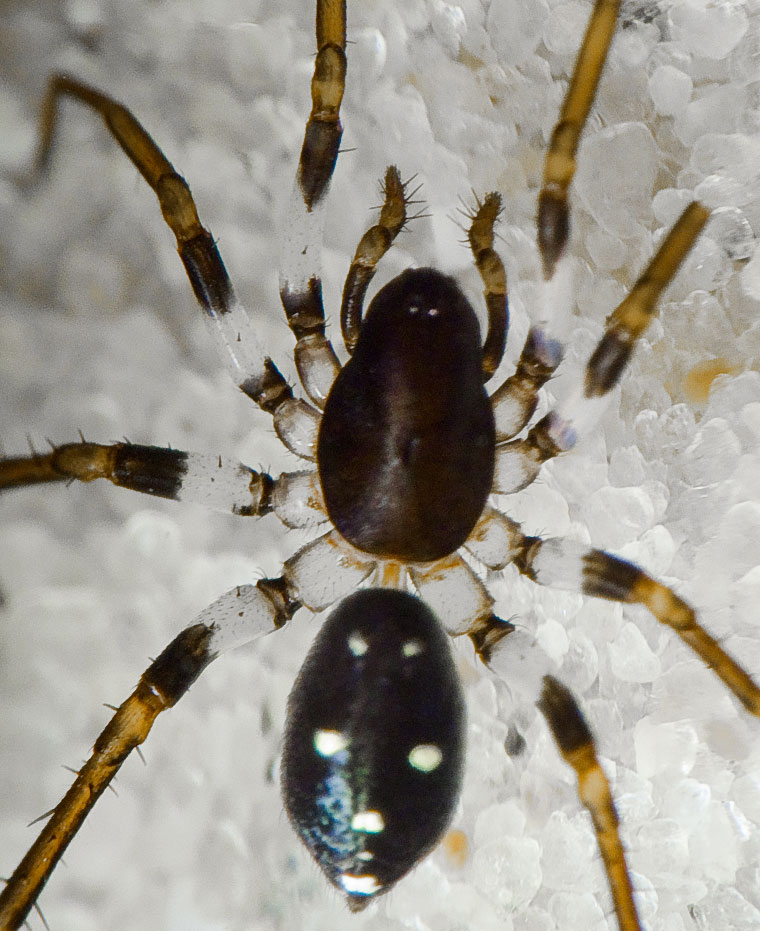 Photo: Robert Whyte
Female Freshwater National Park 230111 underneath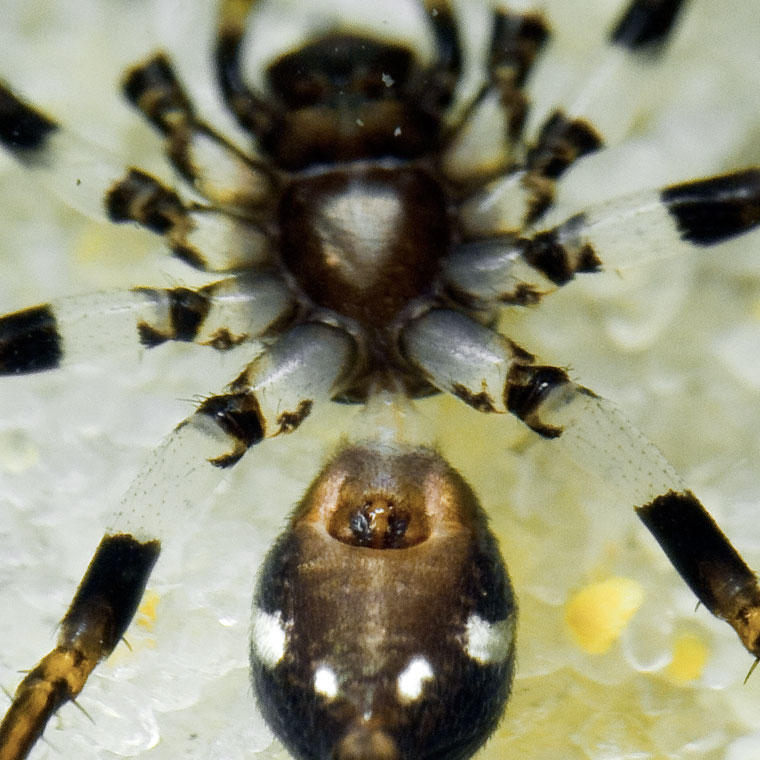 Photo: Robert Whyte
Female Freshwater National Park 230111 epigyne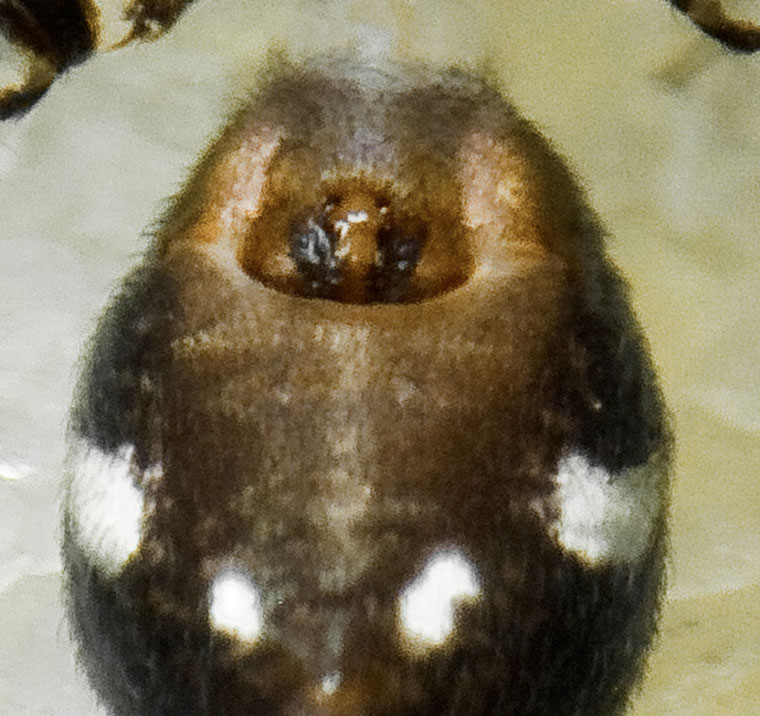 Photo: Robert Whyte