Philoponella congregabilis, previously Uloborus congregabilis is a common Uloborid spider on Australia's east coast. The body can be light grey, cream, orange to chocolate brown, sometimes black, females with a body length up to 6mm, males up to 3.5mm. The female usually has a large and prominent hump with two pointy knobs (tubercles), the male having 4 tubercles. As the name suggests it is usually found in close knit communities of many spiders, often under the eaves of houses and sheds. The community of spiders is made up of a large number interconnected small orb webs. The spiders feed on soft bodied insects and other arthropods caught in their webs. Each female construct a flattish, elongate egg sac about 9mm long and guards it, resting at one end, the combination of spider and egg sac resembling a small piece of debris. The egg sacs contain about 20 small non-glutinous spherical eggs. After hatching, the young stay in the communial web until quite a late stage when they may add their own web to the community or go off to form new colonies. The name Philoponella means industrious, literally "loving labor". This species was described by Rainbow in 1916 from a specimen collected in New South Wales in 1916.
Male, from above
The enlarged clubbed palps tell us this is a male. Male palps seem to be quite large in these Uloborids.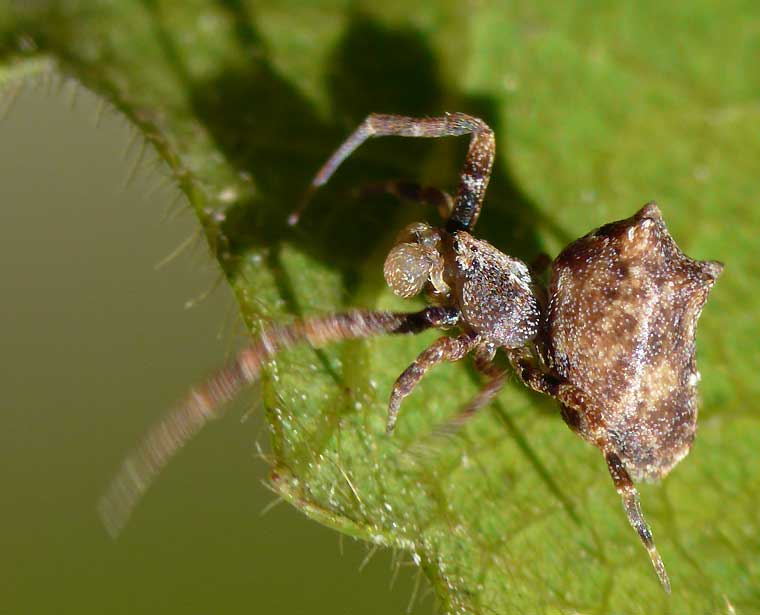 Photo: Robert Whyte
Male, side view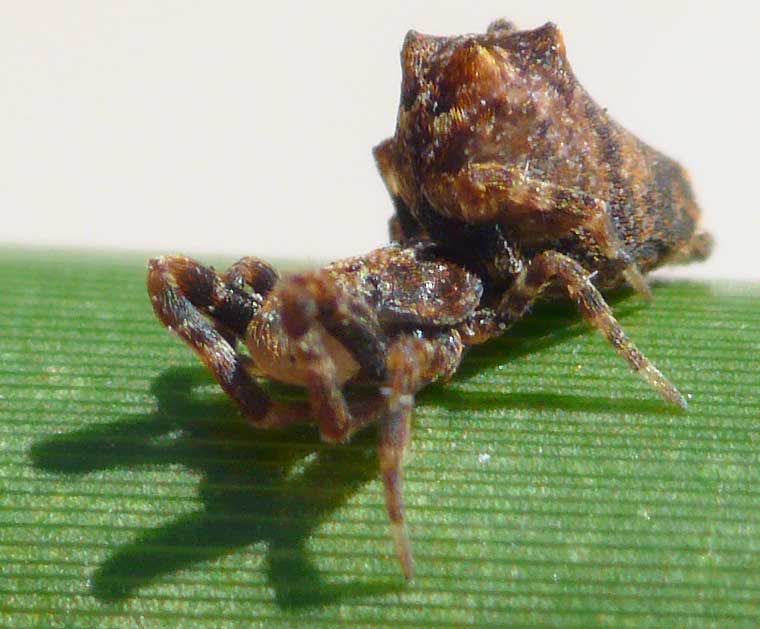 Photo: Robert Whyte
Dark colour form
A more classic looking P. congregabilis, this one found in a web containing 50 or more spiders under the eaves of a house.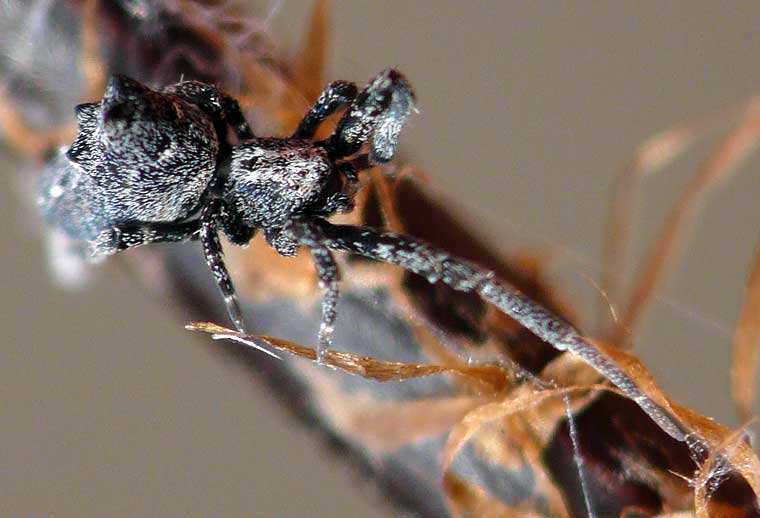 Photo: Robert Whyte
A different species? Black with large white mark
This black form about 4mm body length has a very obvious white blob on each side of the abdomen.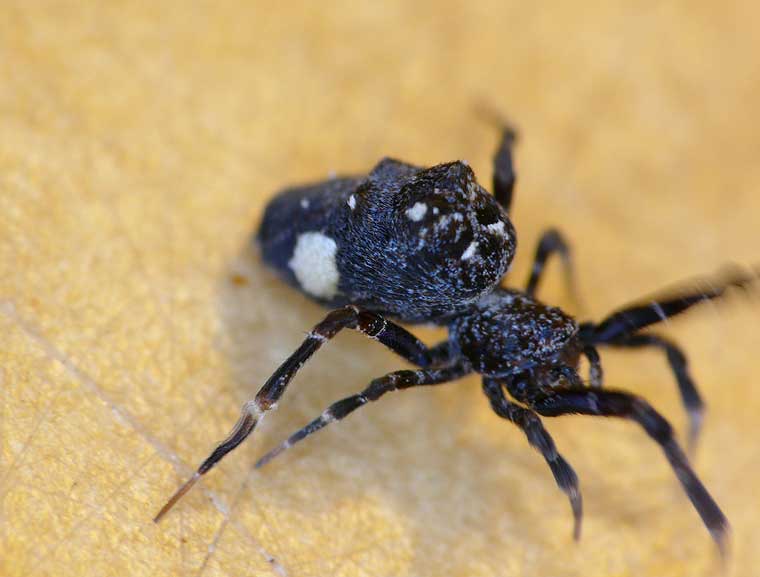 Photo: Robert Whyte
A different species? Creamy-orange form with brown stripe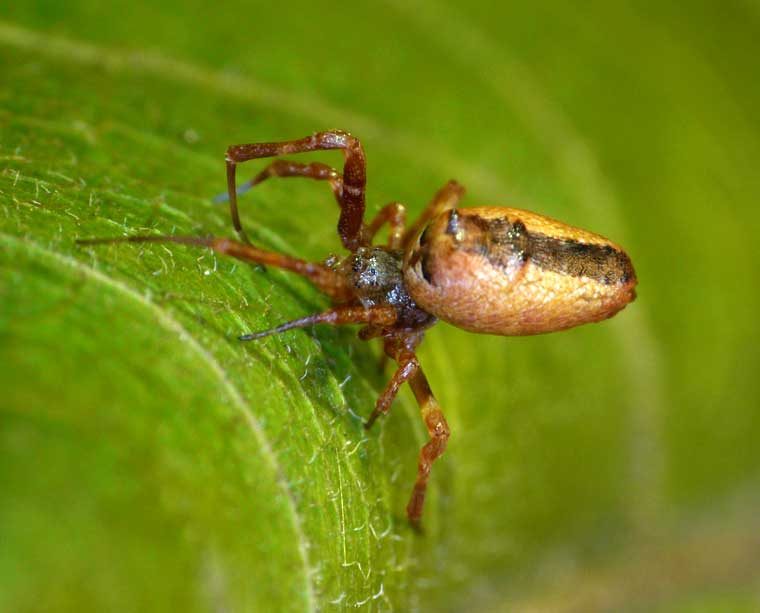 Photo: Robert Whyte
Mature male, closeup of palps from below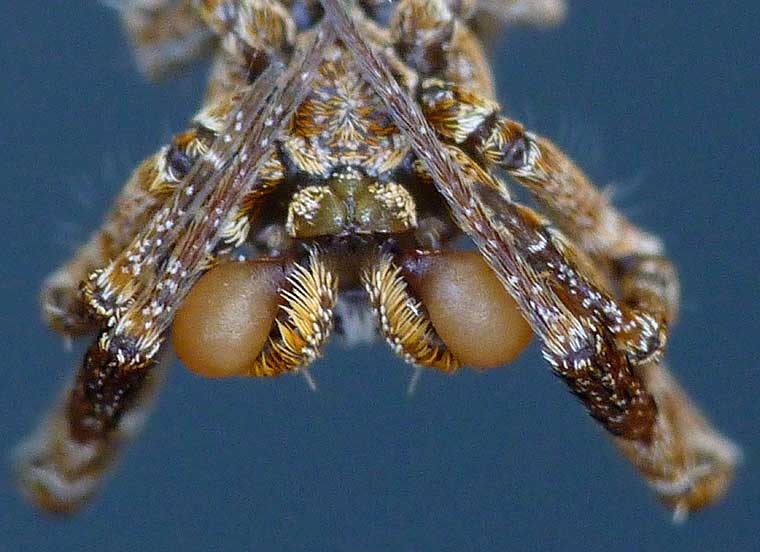 Photo: Robert Whyte
Mature male, closeup of palps from above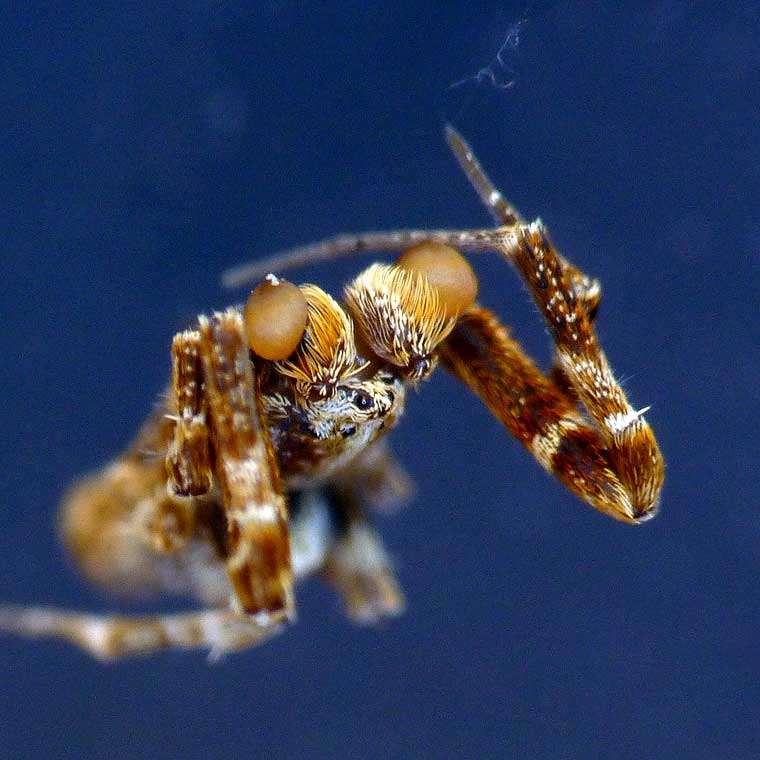 Photo: Robert Whyte
Sub-adult male, very large palps, facing
These palps will get smaller on the final moult and be equipped with detailed structures.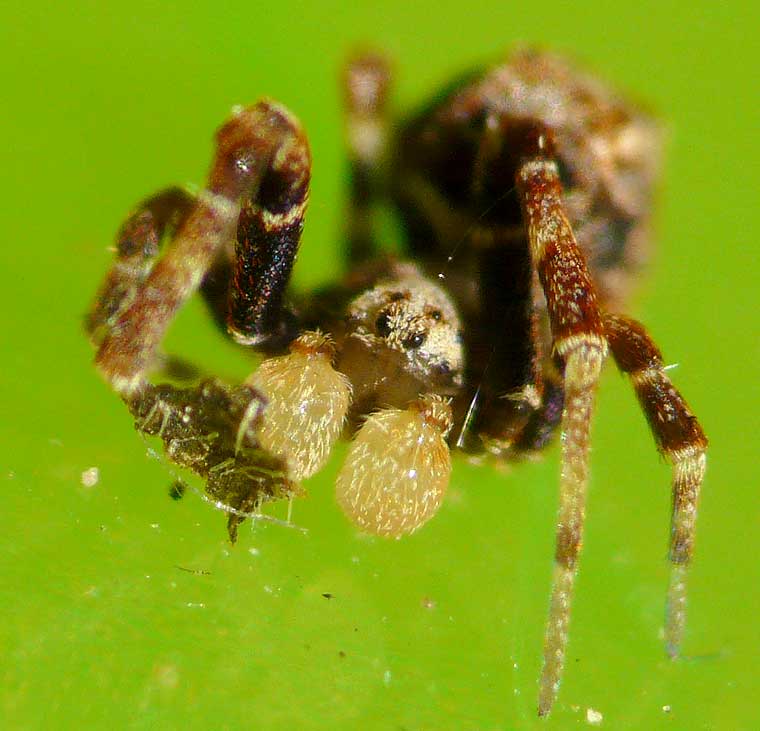 Photo: Robert Whyte
Sub-adult male, very large palps, from side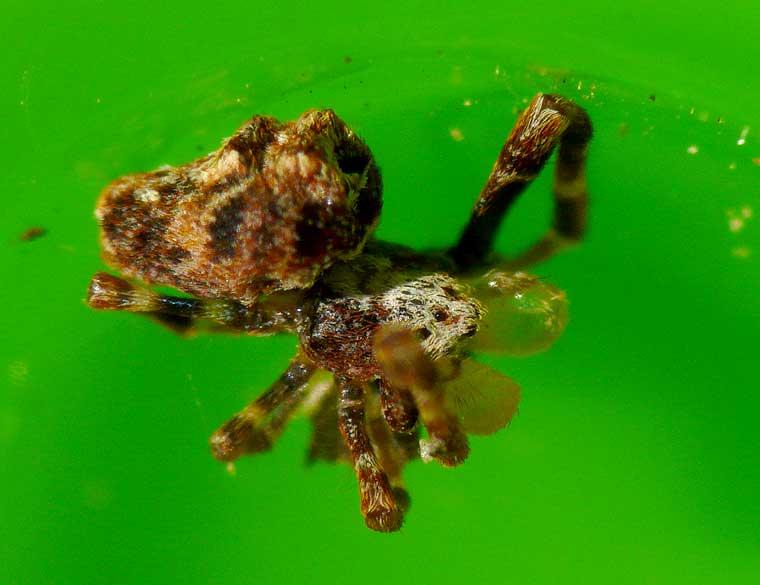 Photo: Robert Whyte
Sub-adult male, very large palps, from side, underneath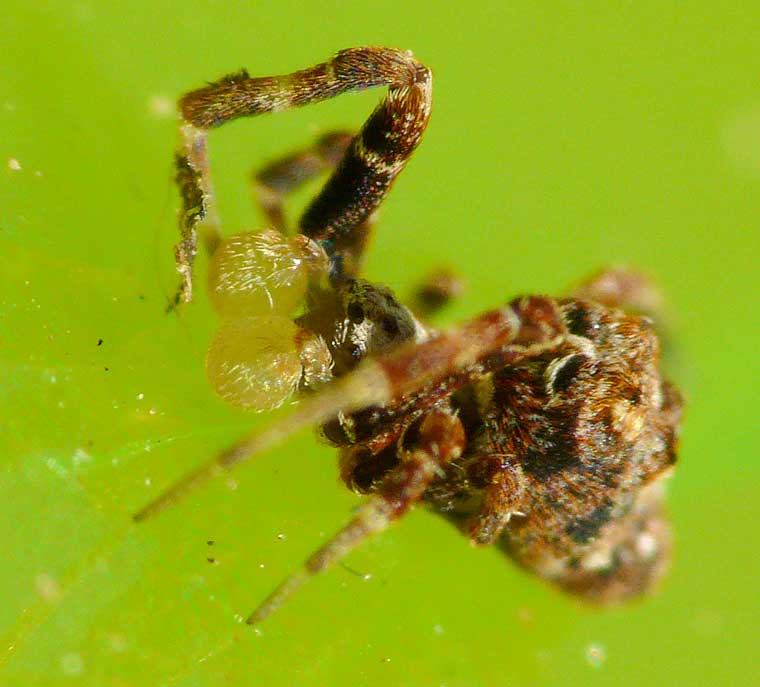 Photo: Robert Whyte
References